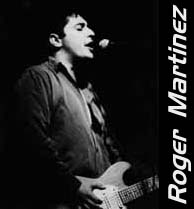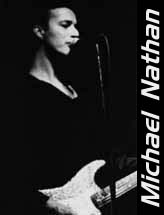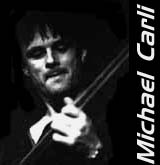 As the 1980's came to a close, Michael Nathan and Roger Martinez met as college freshman in 1989. They soon discovered that there was plenty of time to feed their common musical interests in between mid-terms and finals. During that first year, the pair hosted dozens of impromptu musical performances to enthusiastic student audiences.
The following year, Roger had saved up enough money to buy a rudimentary 4 track recorder and drum machine so they could capture their musical inspirations before they were forgotten in the morning. These early works captured the creativity and unconventionality that would become the basis of THE INSIDE's sound.
The two had amassed quite a back log of songs by the time they graduated. At this time, Michael and Roger were not prepared to pass off their musical aspirations as hobbyist. They acquired more recording equipment and a studio/rehearsal facility was created in Michael's Grandmother's basement. This facility provided Martinez and Nathan the ability to take more time and detail with their compositions.
Eventually Michael and Roger realized that they had become talented musician/songwriters with one problem; they had never played their material live. They had to form a band. Michael Carli, a childhood friend and band mate of Nathan's, joined to assume bass responsibilities. The trio played with a variety of drummers and keyboard players and formed THE INSIDE. The name would represent the source from where the group would channel their musical inspirations. Where much of the popular music of the day was based upon the repetitive use of samples and punk based chord progressions, THE INSIDE was a departure. Standard song structures were abandoned. Their songs took the listener to many unpredictable places yet always strongly hit home; the emotional drive of the music was undeniable.
The group entered the studio and recorded their debut CD while also spending evenings performing in various San Francisco Bay Area nightclubs. During this time the group had met George Sakellariou, an incredibly talented keyboardist composer from Athens, Greece. George not only provided new twists on the current material, but brought new songs to the table taking THE INSIDE into different directions. The superb drumming of Jeff Jones completes the band and adds explosiveness to their live chemistry. The Inside is currently working at the ELSEWHERE STUDIO (THE INSIDE's private facility), rehearsing for upcoming live shows as well as preparing songs for their follow up record.